Tell us what reading means to you!
#whyiread #hc200
In honor of HarperCollins Publishers' 200th anniversary, and in an effort to highlight the importance of literacy and the transformative effects of reading, HarperCollins is encouraging book lovers everywhere to share what reading means to them on social media using #WhyIRead.
As part of our ongoing commitment to ensuring that reading remains accessible to all, we are also donating $200,000 to a collection of literacy-related charities selected by our employees and funded by our parent company, News Corp. These charities represent a variety of initiatives that are important to HarperCollins, including promoting education and literacy for all, supporting our authors and their freedom of expression, and championing literature that reflects and honors the lives of all people.
We are proud to support First Book with a Lead Sponsorship of $50,000. First Book is a nonprofit social enterprise that has distributed 160 million new books to kids in need through a network of 300,000 schools, libraries and other programs. Many HarperCollins' employees, authors and illustrators—including Veronica Roth, Laura Numeroff, Daniel Handler and others—have worked with First Book to ensure kids from low-income families have equal access to a quality education. HarperCollins employees have also been instrumental in supporting First Book's Stories For All ProjectTM, a leading effort increasing diversity in children's literature.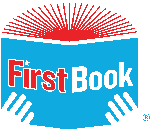 The following organizations have also received sponsorships from HarperCollins:
National Coalition Against Censorship: NCAC's mission is to promote freedom of thought, inquiry and expression and oppose censorship in all its forms. It assists a range of constituents, from students and teachers to artists and museum directors, in opposing censorship while informing the public about first amendment rights. Its Kids' Right to Read Project offers support, education, and direct advocacy to people facing book challenges or bans in schools and libraries and engages local activists in promoting the freedom to read.
Room to Read: Founded in 2000 on the belief that World Change Starts with Educated Children®, Room to Read's innovative model focuses on deep, systemic transformation within schools in low-income countries during two time periods that are most critical in a child's schooling: early primary school for literacy acquisition and secondary school for girls' education. They work in collaboration with local communities, partner organizations and governments to develop literacy skills and a habit of reading among primary school children and ensure girls can complete secondary school with the skills necessary to negotiate key life decisions. Room to Read has benefited 11.5 million children across over 20,000 communities in 14 countries and aims to reach 15 million children by 2020.
United Through Reading: United Through Reading (UTR) is a nonprofit organization that helps military families cope with long deployments. In more than 200 locations worldwide, they offer service members the opportunity to be video-recorded reading storybooks to their children from their duty stations or before they deploy. These recordings create an emotional connection between parents and their children, encourages literacy, and eases the difficulties of homecomings. Despite the availability of video chat, they have found there is no substitute for having Mommy or Daddy on Demand in military families. UTR videos are always available, always reliable, and, most importantly, they are repeatable because military children want to hear the stories from their far away parent again and again.
We Need Diverse Books: A grassroots non-profit whose mission is to put more books featuring diverse characters into the hands of all children. The organization supports diverse authors through their Walter Grant, Mentorship program, and annual Walter Award, which recognizes exceptional work and distributes thousands of copies of the winning titles into classrooms across the country. They also promote diversity in publishing with the very successful WNDB Internship program, which provides supplemental funding for diverse students interested in a career working with children's books. We Need Diverse Books' programs aim to create changes in the publishing industry to produce and promote literature that reflects and honors the lives of all young people.
#whyiread sweepstakes
Celebrate our 200th anniversary—use #WhyIRead to tell us why you read. Then enter for a chance to win the #WhyIRead Sweepstakes!
You could win one of two grand prizes (an iPad mini loaded with a collection of HarperCollins e-books) or four runner-up prizes (a collection of HarperCollins e-books).
In addition, grand prize winners can help give to their community by recommending a First Book-eligible school or program serving kids in need to receive a donation of 1,000 books!
The sweepstakes will run from May 1 through June 7, 2017. Learn more and enter at www.hc.com/hc200sweepstakes.
The #WhyIRead Sweepstakes is sponsored by HarperCollins Publishers, 195 Broadway, New York, NY 10007. Must be legal U.S. resident 18 or over. Sweepstakes begins May 1, 2017 12:00 p.m. (ET) and ends on June 7, 2017 at 12:00 p.m. (ET). Offer void outside the US and wherever prohibited or restricted by law. NO PURCHASE NECESSARY. For more information and Official Rules visit www.hc.com/hc200sweepstakes.